May 9-13, 2022 | BIOPOLIS/ CIBIO-InBIO | Campus Vairão - Vila do Conde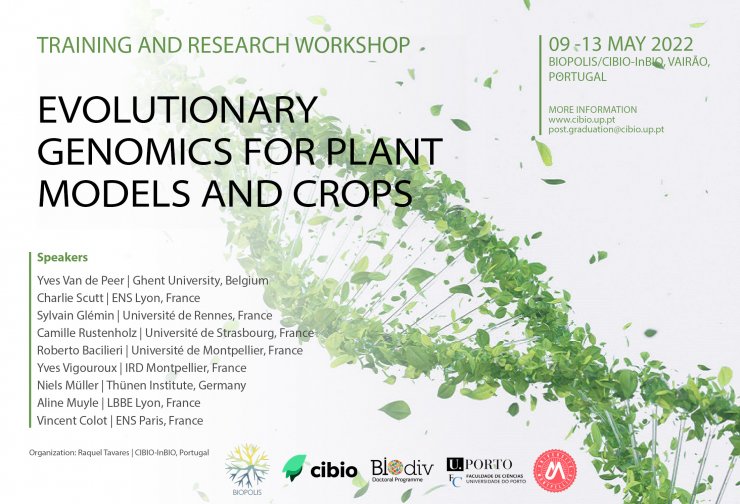 TRAINING AND RESEARCH WORKSHOP IN "EVOLUTIONARY GENOMICS FOR PLANT MODELS AND CROPS"
May 9-13, 2022 | BIOPOLIS/ CIBIO-InBIO | Campus Vairão - Vila do Conde


This workshop will present major on-going research topics in plant evolutionary genomics, covering both methodological and biological questions, fundamental and applied perspectives, model plants and crops.
Each theme (day) will be covered by 2 talks given by international specialists and a round table with both speakers moderated by an in-house researcher from the field.
Talks will be 1h30 research-oriented lectures (with 30 min of a general/large scope introduction on the subject).
A lot of interaction is expected during these lectures: questions will be asked during the talks and at the round table.
The workshop is also meant to be a platform for connecting students and labs in this field, internationally.
PROGRAM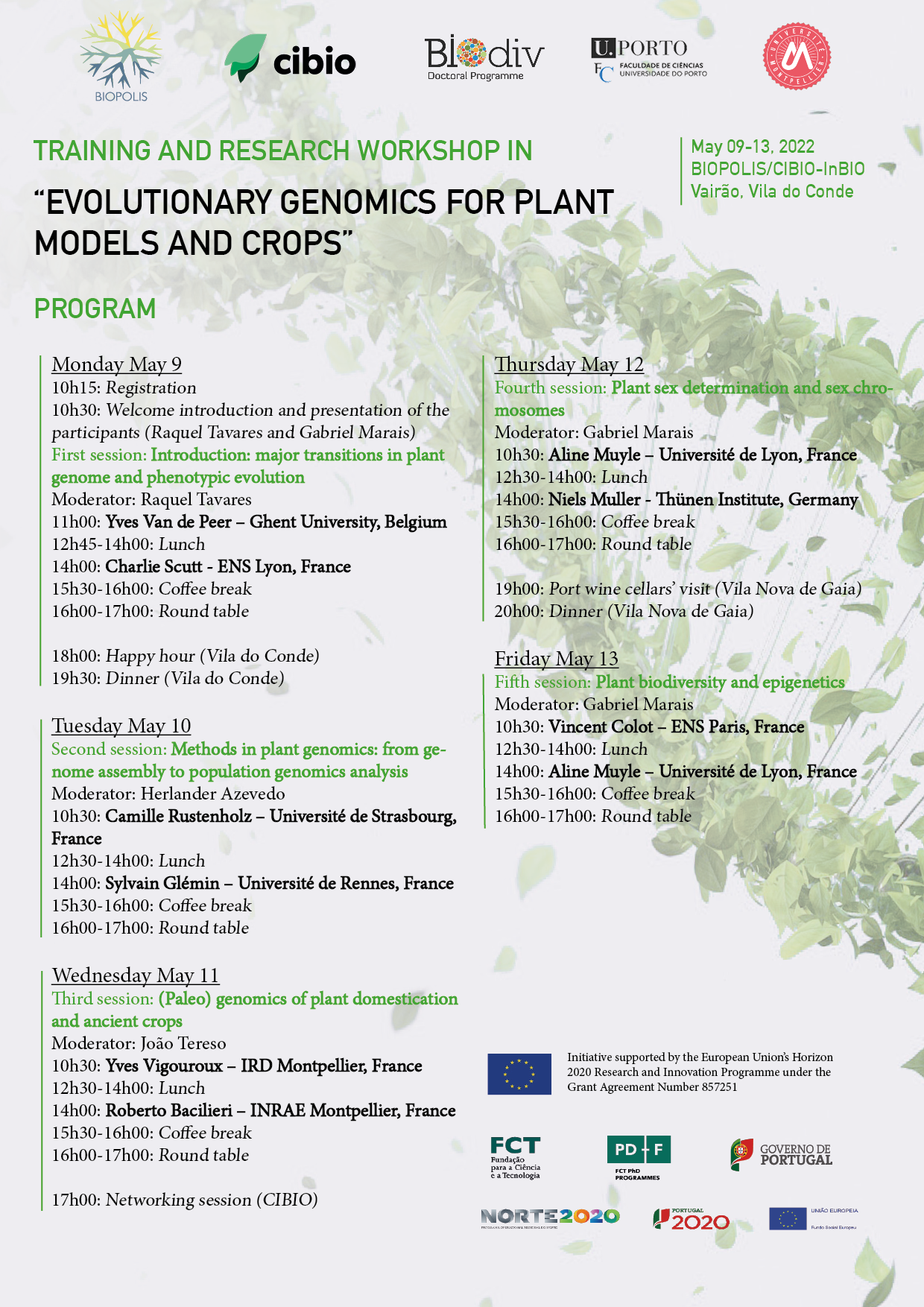 1 morning lecture (1h30), 1 afternoon lecture (1h30), 1 round table (1h)
10:30 - 12:30 | 14:00 - 17:00
Participation is free of charge for BIODIV Students & from the University of Montpellier | Students 95,00€ | Other Participants 200,00€
Registration deadline:
March 31, 2022
All applicants will be notified about whether they are accepted until April 6, 2022
Initiative supported by the European Union's Horizon 2020 Research and Innovation Programme under the Grant Agreement Number 857251