POSTPONED | From November 8, until November 12, 2021 - CIBIO-InBIO, Vairão, Portugal (Online & Face-to-face)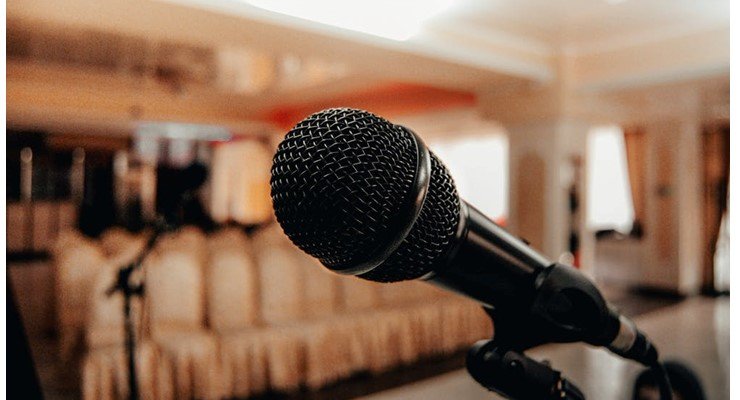 PUBLIC SPEAKING AND PRESENTATION FOR SCIENTISTS
POSTPONED
| From November 8, until November 12, 2021 - CIBIO-InBIO, Vairão, Portugal (Online & Face-to-face)
The course intends to give a theoretical approach and exercises for communicating science to an audience. The goal is to empower researchers and students with tools to improve their presentations and communications skills and techniques through speech, self-image aware-ness, body language and plastic values.
PROGRAMME:
Day 1) 6h
10:00 – 13:00 Understanding speech.
14:00 – 17:00 The seven plastic values. Practical Exercises.
Day 2) 6h
10:00 – 13:00 Making facts and ideas persuasive and memorable
14:00 – 17:00 The seven plastic values. Work presentation.
Day 3) 6h
10:00 – 13:00 Exemplifying and delivering the ideas.
14:00 – 17:00 Autonomous Practical Exercise with trainee's scientific data
Day 4) 6h
10:00 – 13:00 Overcoming the fear of public speaking.
14:00 – 17:00 Practical exercise: analysing the development of the work of trainees
Day 5) 6h
10:00 – 13:00 Public presentation and evaluation of the trainee's works. Q&A session.
Total hours: 28

SCHEDULE
10:00 - 17:00 with a break for lunch from 13:00 until 14:00


COURSE INSTRUCTORS
Hugo Sampaio | Buscardini Communications
Raquel Vasconcelos | CIBIO-InBIO | CONGEN


INTENDED AUDIENCE
The course will be open to a maximum number of 20 participants.


SELECTION CRITERIA
75% of available student slots are reserved for BIODIV students.
Priority will be given to:
• 1st year and other PhD students attending the BIODIV Doctoral Program;
• PhD students attending other courses;
• Other post-graduate students and researchers.

REGISTRATION

Participation is free of charge for BIODIV students | 95€ (students) | 200€ (other participants). CIBIO-InBIO members will have an additional discount of 20%.
Please note the rules apply for all BIODIV students

APPLICATION

New registration deadline: November 03, 2021
All applicants will be notified about whether they are accepted until November 5, 2021

Fill out the application form and confirm that the following message appears:

Thanks for your application!
Applicants will be informed of their acceptance by email.