From March 14, until March 17, 2022 - CIBIO-InBIO, Vairão, Portugal (Face-to-face)
This course is predicted to run face-to-face, depending on the sanitary rules and guidelines provided by the public authorities at the time"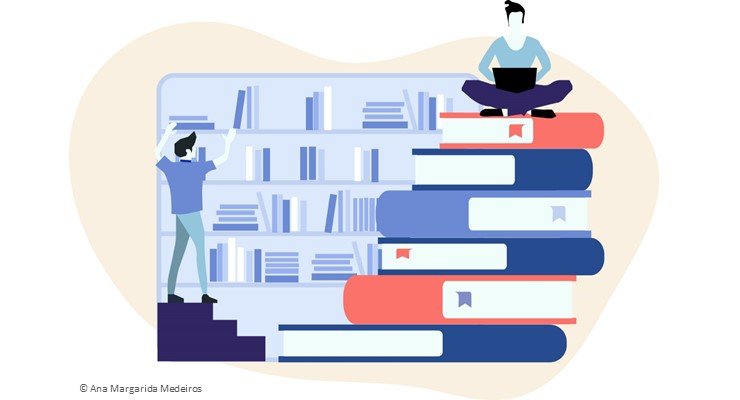 METHODS IN RESEARCH SYNTHESIS: SYSTEMATIC REVIEWS AND META-ANALYSIS
From March 14, until March 17, 2022 - CIBIO-InBIO, Campus Vairão, Portugal
Research synthesis, the process of synthesising research findings, has been increasingly in the ecological and biological sciences. The course is developed for students and researchers at an early stage of their career, and aims to provide basics on literature search and review. Participants will be able to: (1) understand the process of research synthesis, incl. search protocols and software; (2) conduct a systematic literature search and review; and (3) apply different methods for analyzing published scientific evidence, such as meta-analysis tools


PROGRAMME:
DAY 1
Morning
Introduction to research synthesis (theory)
Protocols of literature searches (theory)
Software and literature management (theory)
Afternoon
Practicals 1 – Performing a literature search with search engines
Practicals 2 – Designing and applying exclusion/inclusion criteria
DAY 2
Morning
Best practices in the literature review process
Analysing the outcomes of literature reviews
Introduction to meta-analysis
Afternoon
Practicals 3 – Reviewing and gathering published evidence
Practicals 4 – Qualitative analysis from the literature review
DAY 3
Morning
Invited speakers: global case studies and applications
Methods and approaches in meta-analysis
Afternoon
Practicals 5 – Quantitative analysis of the literature review
Working group session 1 – Challenge release (own or new ideas for conducting a literature review)
DAY 4
Morning
Working group session 2 – Challenge development
Afternoon
Working group session 3 – Challenge presentation
Hours: 24
SCHEDULE
9:45am to 17:45pm, lunch between 13:00-14:00


COURSE INSTRUCTORS
Ana Sofia Vaz (coordinator) | CIBIO-InBIO | InvaderS
Cláudia Fernandes (coordinator) | CIBIO-InBIO | LPDM
Joana R. Vicente (coordinator) | InvaderS
Ana Margarida Medeiros | CIBIO-InBIO | LPDM
Ana Catarina Teixeira | CIBIO-InBIO | LPDM

INTENDED AUDIENCE
The course will be open to a maximum number of 20 participants.


SELECTION CRITERIA
75% of available student slots are reserved for BIODIV students.
Priority will be given to:
• 1st year and other PhD students attending the BIODIV Doctoral Program;
• PhD students attending other courses;
• Other post-graduate students and researchers.

REGISTRATION

Participation is free of charge for BIODIV students | 80€ (students) | 150€ (other participants). CIBIO-InBIO members will have an additional discount of 20%.
Please note the rules apply for all BIODIV students

APPLICATIONS DATES

Registration deadline: February 04, 2022
All applicants will be notified about whether they are accepted until February 11, 2022

Fill out the application form and confirm that the following message appears:

Thanks for your application!
Applicants will be informed of their acceptance by email.